Head Coach Joey Jones and host Lee Shirvanian was joined by defensive backs coach Duwan Walker at Baumhower's Restaurant on Airport Boulevard for the Joey Jones Radio Show this week.
To start off the show Lee asked "What was your feeling like when you left the field in Jonesboro?" "I felt good deep down, but hurting just because we lost and because you never want to lose," Jones answered. But he felt they made lots of progress on offense with making first downs, moved the ball and converting on third down. All the things they have been talking about over the last few weeks.
He commended the defense on playing well as well as special teams with a blocked punt, good kickoff returns and good kickoff coverage.
Coach Jones said that when he saw that they were down by six points in the fourth quarter he thought they could pull out the win, but ended up losing by seven points. He was very proud that they took a good football team down to the wire. Deep down he feels really good about how they did, but as a competitor he never wants to lose.
Bo Bishop from Baumhower's Restaurant asked about taking something positive away from a loss. Coach Jones said that if you look at Arkansas State, they won the Sun Belt Conference Championship last year, they have a quarterback who was the player of the year last year as well as returning several seniors. The South Alabama players walked out onto the field and were ready to play, they didn't let that phase them and that makes Coach Jones really proud of them.
Lee pointed out the the Jags ran over 80 plays in the game while Arkansas State was limited to around 60. He further mentioned that the Jags led in just about every stat except the points on the scoreboard. Coach Jones pointed out that the big thing was that the offense went out and controlled the ball, something they haven't really done until this game.
Lee said that Ross Metheny did a great job for the Jags. Coach Jones said that he has great leadership skills and the players really listen to him. He goes out there with lots of confidence. Another thing he did was he did a great job of extending the play. If the throw downfield wasn't there then he checked down and found an open running back or ran with it and go positive yardage. He didn't force it downfield which helped them get first downs.
Lee pointed out the penalties. Coach Jones acknowledged them and said that they jumped offsides a number of times while trying to blitz or get to the line. Lee mentioned how Rick Cleveland mentioned during the game that the quarterback was using an odd cadence to draw them offsides. But Jones said that that was not a reason and that the defensive linemen need to watch the ball instead of listening to the quarterbacks cadence.
But Coach Jones said that if they cut down penalties they will have a chance to win.
When asked how Coach Walker thought the secondary played, he answered by saying he thought they played well. They could have done better, but their number one thing is to prevent big plays and they did a good job at limiting them.
Orthopedic Group Injury Report: Ucambre Williams will probably be out with a knee injury which didn't look good. Shaun Artz hurt his back, waiting to hear more about that. Everyone else fared well.
Lee mentioned that both of them are offensive linemen and that they may not have good depth at there. Coach Jones said they have decent depth but you worry about having others step up and be ready as well.
Jones said that Chris May moved into Williams' position and played most of the game since Ucambre was hurt on the second play of the game. Drew Dearman could come back into the lineup to fill in for Shaun Artz. When Lee asked about backups, Coach Jones said that they actually pulled a couple players from the scout team to get ready and play some with the other guys.
Coach Jones was pretty quick to answer Lee's question about the status of Demetre Baker for this weeks game. Jones said he thought he would be alright, but that "the ball is in his court" and that was all he wanted to say on that subject.
Lee further mentioned that it was due to a violation of team rules. Lee further pressed if he might suit up again for the Jags and Coach Jones went back to his previous statement saying "it's up to him". He did acknowledge that Baker was not on the depth chart as of now for the Florida Atlantic game.
Lee then turned the focus to Coach Walker and the secondary. What did they do to rectify the problems they had in the secondary from last season. They hit the Junior College's well looking for players. Tyrell Pearson is short, but is a mature, good player. Same with Darrius Morrow, he plays very well and came from the junior college ranks.
Walker also mentioned B.J. Scott as someone that has sparked the secondary. He said that it was unfortunate he wasn't able to go through spring workouts, but he is now hitting his prime during the season.
What are the ingredients for good defensive back. Walker said that is always changing. This week the Jags will be playing receivers who are 6'4″ or so and size will play a part. But they are looking for players who are electric, can make plays and play smart. Speed and size are something they have to go after.
Lee mentioned that South Alabama is playing teams with receivers that are 6'3″ or 6'4″ and asked how do the shorter defensive backs compensate for that? Coach Jones said that they have to have great technique. Ideally you want guys who are tall and fast, normally smaller guys can be faster. But they try to get guys who are 5'10 up to 6′ tall with speed who can cover. Defensive backs can make it up by coming up between the receivers hands and knocking the ball away if they play with good technique and play smart. Just because they are small does not mean that they will have the deep ball thrown over them.
Lee asked Coach Walker how they grade defensive backs. Coach Walker said that mental errors and technique are big keys in grading the defensive backs.
Lee asked that if the coaches can tell immediately if a defensive back missed an assignment or if they have to wait to see video to determine who it was. Coach Walker immediately said that they know who it is and who has coverage responsibility to whom and where.
Lee mentioned that high school coaches always mention that homecoming is such a big distraction at that level. He then asked Coach Jones if homecoming is a distraction on the college level. Coach Jones indicated that it's not a big distraction on the college level. In high school they have so many events going on in the whole school. College is not as intense as high school.
Lee then turns the focus to Florida Atlantic and mentioned their record is the same as the Jags at 1-5. But he cautioned that they have played some good teams in Alabama and Georgia. Lee then asked if Coach Jones thought this may be a very winnable game for South Alabama. Coach Jones was quick to say that they cannot overlook anyone, but that they feel good about their chances. They just have to go out and work hard to make the plays to win the game.
A caller asked that if the Jags might give the next game ball after Florida Atlantic to coach Kurt Crain's family. Coach Jones said they have not thought about, but they just put up a plaque in the football fieldhouse dedicated to his memory and they have a "KC" sticker on the helmets as well.
Lee asked what kind of problems FAU may present to the Jaguar secondary. Coach Walker said that they are very athletic and, from the film, they look alot like South Alabama's receivers. Coach Walker also mentioned that they ran the ball and threw the ball well against Georgia.
Lee asked if this was another team that runs a spread offense. Coach Jones said yes, but that they are not quite like they have seen in the last two games with Troy and Arkansas State.
Coach Jones likened the stature of the FAU quarterback to NC State's Mike Glennon, he is about 6'6″ tall and are similar type quarterback who can deliver the ball well. He knows he has tall receivers so he can hang the ball high and let his receivers go up to get it.
Lee mentioned the Jags ranking in the BCS. He said that the Jags are 111 in the list while FAU is 110, but that both are above teams like UNLV, Colorado, Colorado State and Akron among others. Coach Jones said that the football in the Sun Belt Conference is really good and that the Jags are getting better, but that they are not there yet.
Coach Jones answered a question posed by Lee asking about why couldn't it be South Alabama traveling to play Alabama next season instead of Georgia State. Coach Jones said he doesn't know, he's not the one who makes that decision at Alabama. He did indicated that they have talked to them about it, but that was all.
After a break, Lee told coach Jones that when Coach Jones started at South Alabama, one of his assistants said that he would have no problem going head-to-head recruiting against Alabama and Auburn. Lee then asked if they have gone head-to-head against them for any recruits. Coach Jones said that they have but that they cannot mention any names of recruits.
Email question asked what it would take for the school to call this season a success and how are they defining success for the program today? Coach Jones said that he normally sets goals for wins in a season, but this year is different in that they do not have as many players as most of the teams they are facing this season. But they are approaching it on a week-to-week basis to see if they are improving. They don't really know how to measure this season, but at the end of the season they will know where they stand in the conference.
Lee then turned to coach Walker for his input on the question. He said that it's progress. They have to work hard every week to get better and earn respect from their opponents.
The South Alabama Lady Jaguar Softball team is in Tuscaloosa and will play Georgia Tech today at 3:30 pm in their first ever appearance in NCAA Regional play after defeating rival Louisiana-Lafayette in the Sun Belt Conference Championship. This will be the first time both schools have faced each other on the diamond. Georgia Tech season record stands at 36-21 overall. Most recently, the Yellow Jackets beat Virginia, No. 19 Florida State and Virginia Tech to become the 2012 ACC Tournament champions to get the #2 seed in the Tuscaloosa Regional. Visit the USAJaguars.com page for links to information about the Tuscaloosa regional and for links to live radio coverage this afternoon.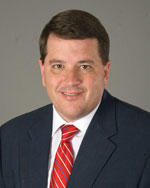 Coach Joey Jones and the South Alabama Football team announced recently that they have promoted Brendt Bedsole from Director of Football Operations to be an on-field coach. Last month coach Kurt Crain died unexpectedly. Coach Brian Turner will return to coaching the entire defensive line, defensive coordinator Bill Clark will coach the inside linebackers and Coach Bedsole will coach the outside linebackers according to an interview on WNSP's Morning Sports Show. Coach Bedsole has coached at three Universities before; Samford, Murray State and Auburn as well as Hoover High School before joining the Jaguar staff.
Myles Gibbon, the Jaguars first starting quarterback, graduated on Saturday and will be transferring to a school closer to his native home in Canada. He has two years of eligibility remaining and can play immediately since he has graduated with his undergrad degree. Gibbon was responsible for the throw to Courtney Smith for the first ever touchdown in Jaguar history against Hargrave Military Academy.
Gibbon started six of the programs seven games in it's first season, missing the last game with an injury. That season he led the team in total offense with 632 yards, was 29-of-51 passing for 538 yards and six touchdowns and rushed for 94 yards and two more touchdowns. He then started the first two games of the 2010 season and played in seven of the Jags 10 games that year, passing for 325 yards and two touchdowns while rushing for 68 yards and a touchdown. Last season, however, he played sparingly yet rushing for 105 yards and passing for just 82 yards and one touchdown. His career totals as a Jaguar stand at 865 yards passing with nine touchdowns and ran for 267 yards and three touchdowns, a total offense of 1,132 yards. He was responsible for 12 scores total.
Congratulations on your graduation Myles, you have been an excellent ambassador for the South Alabama program and remain a role model for student-athletes entering the program.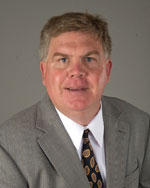 Two services over the next two days have been announced for Coach Crain.
An open memorial is set for Thursday at 4pm in the worship center in Cottage Hill Baptist Church in Mobile. In Birmingham there will be a visitation at 3:30pm followed by a 5:30pm service of celebration at the Southern Heritage Funeral Home on Friday.
A statement was released on Wednesday by the family, "We appreciate all the kind words and prayers for our family as we face this difficult time.  Kurt was a positive presence and influence on many lives, especially through his love of football, and we hope he will be remembered for all the gifts and passion he brought to the game.  Kurt was also a wonderful husband and father, and we ask that you give our families time to grieve our loss privately.  Thank you."
Individuals wishing to assist the Crain family can make a donation to the "Crain Nation Fund" at any BancorpSouth Bank branch which has been established on behalf of his three surviving children.
Update:  Local15 news has a video online where they interviewed Coach Joey Jones about Coach Crain's death. You can view it here.
It's easy to write about a game or recruiting. It get's difficult to write about serious injuries. But it's very hard to write about someone who has passed away before their time.
This article is one of those articles that are very hard to write.
Tommy Hicks of the Press-Register wrote a very good post about his memory of Coach Crain. While I didn't know him nearly as well as Tommy, he recognized me whenever he saw me.
I guess he would see me as I watched over their practices in the spring and fall. I try to make as many functions as I can to support the team and my school. Occasionally we would get to a moment to chat so I could congratulate him on his fine work with the players. Ask him about some of the younger guys and how their grades were looking. I always like to ask about grades.
When it wasn't game time or practice time, he would greet me with a "hey buddy" with his smile. He seemed genuinely happy to chat with anyone when he had the time.
I always liked to watch him coach the linebackers. He was loud and he knew what he wanted in order to make them what they needed to be on the field. They worked hard in practice and he would correct them when they did something wrong. But he was quick to congratulate them when they did something well.
One of my favorite memories was when South Alabama played their first road game in Dothan. Justin Dunn intercepted a pass and returned it for a touchdown. I think the first coach to congratulate him was Coach Crain and I think he was about half way out to the numbers when they met with a slap on the helmet and barking into his ear.
That's the Coach Crain I remember. A great man always willing to talk, everyone was a friend, knew what he wanted from his players and one of the first to give them a slap on the head and tell them how well they did.
Coach Crain, you will be missed by many.
The Crain family released a statement through the University this evening: "We appreciate all the kind words and prayers for our family as we face this difficult time. Kurt was a positive presence and influence on many lives, especially through his love of football, and we hope he will be remembered for all the gifts and passion he brought to the game. Kurt was also a wonderful husband and father, and we ask that you give our families time to grieve our loss privately. At this time no service arrangements have been finalized, but we expect that we will hold a service in Birmingham as well as a memorial service at a later time in the Mobile area. We will provide that information when it is available. Thank you."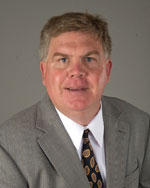 Auburn athletic director Jay Jacobs called Coach Kurt Crain a "fierce competitor" who would be deeply missed. "The entire Auburn family is deeply saddened to hear of the passing of Kurt Crain," Jacobs said. "He loved the game of football as much as he loved Auburn. Kurt was an incredible individual who I was blessed to be friends with for over 25 years."
Coach Crain was found dead by Spanish Fort police at his home on Tuesday. "It appears to be a self-inflicted gunshot wound," said Baldwin County coroner Stan Vinson.  Vinson also said the investigation into Crain's death is continuing and that an autopsy will likely be performed Wednesday.
Last season, Crain suffered with prostatitis, an infection of the prostate, which required at least three surgeries during the season. The illness forced him to miss the Jags' game at North Carolina State and he also missed some practices. Crain, a Birmingham native, had said he lost 32 pounds in the early stages of the disease and the treatment. Most of his prostate had been removed.
No further details on his death were immediately available, according to a USA press release.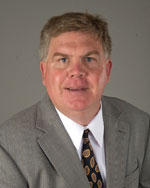 Associate head coach Kurt Crain was found dead today, he was 47. The cause is not known at this time per this AL.com article.
Spanish Fort police reported that he was found dead in his home this afternoon. Further details was not released but they did indicated that foul play was not suspected. Coach Crain was among the first coaches hired by Coach Joey Jones when he came to South Alabama. In a release by the University coach Jones was quoted saying, "We've lost a great man, coach and mentor at the University of South Alabama. In my opinion, Kurt was one of the best overall coaches I've ever seen. He cared about the players, they respected him greatly, and he was a tremendous football coach and motivator. I think about what a great man and what a great teacher he was for these young men. All Kurt would ever talk about was his family and how much he loved his wife and kids. That's the kind of man he was."
Coach Crain began by playing football at Auburn University where he was selected as an AP All-American linebacker and lead the team to a 19-3-2 mark as the 1987 SEC championship, two bowl berths and a top-10 finish finish in the polls both seasons. He was a two time All-SEC selection at linebacker and voted as a captain his senior season.
Crain played two seasons in the NFL with the Houston Oilers and Green Bay Packers. He began his coaching career in the early 1990's as a graduate assistant with Auburn. He then went on to coach at Troy with Larry Blakeney and TCU with Pat Sullivan before coming to South Alabama.
Coach Crain worked with the inside linebackers for three seasons prior to this spring when he had moved to the defensive line. The inside linebackers, lead by him, lead the team each season with stops while helping the Jaguar defense to rank in the top 20 nationally in FCS in both pass defense and total yards nationally in 2011.
He will be sorely missed not only on the practice field and the sidelines, but in the field house. I spoke to coach Crain a few times and he, like all of the coaches at South Alabama, was humble and loved to talk about everything.
Please keep his wife and children in your thoughts and prayers as they go through this terrible time.
Update 8:45pm   The Baldwin County coroner Stan Vinson says that Coach Crain died of an apparent self-inflicted gunshot wound. He suffered from prostatis, an infection of the prostate, last season which required at least three surgeries and IV antibiotics. The illness forced him to miss the Jaguars first FBS game at North Carolina State as well as a number of practices. He had lost over 30 pounds because of the illness and most of his prostate had to be removed.
The Press-Register quoted Coach Jones from a phone interview saying, "I always ask them, 'How do you want to be remembered? When I think about Kurt, when I heard the news, all I thought about was the great persons that he was. Those kids, you could tell he meant a lot to them. He meant a lot to everybody in that room. … I told them to focus on the good that he did in his lifetime."
"He was always a happy-go-lucky, loved-to-play-football guy when I knew him as a player. He was the same way here as a coach."
As the Jaguars hit the practice field today for the beginning of spring football practice, the offense will begin to make a big change. Players and coaches believe that it will be a change for the better.
With the hiring of Robert Matthews as the new offensive coordinator, the offense will move from a more pro-style offense to a spread offense. Coach Jones believes this will give the team the best chance to put up lots of points. Also, they believe it will take pressure off of the offensive line as they don't have to sustain their blocks and be pressured to hold protection on every play. The offensive line replaces three starting seniors from last season. While their replacements are larger, they are less experienced than the outgoing seniors.
Additionally Coach Jones believes the switch will also allow the staff to take advantage of the different running types of the running backs on the roster.
Adding to the pressure of learning the new offense, the Jags will be stepping up their schedule in the fall as they go into the season year of the two-year transition into the FBS level. As part of this, South Alabama will play an eight game Sun Belt schedule in addition to a non-conference schedule of all FBS schools consisting of road trips to Mississippi State, NC State, and Hawaii while hosting Texas-San Antonio and Nicholls State.
"It's a good bit different because it's a spread offense and we're going to be in the gun, which is really what I have run most of my years in coaching," Coach Jones said. "I decided three years ago to run the power [offense] and be a physical football team, but the spread is what I really feel comfortable with and I think we've got the people to do it.  Sometimes you need some change, I think it excites you."
"We understand that we are going to have to get it done quickly, because of the schedule we're playing," Jones continued. "We've got to be as good as we can be, so there is a sense of urgency to getting this done and getting it done right. It's probably the biggest thing this spring that we've got to concentrate on. People are wondering if we are going to win a game next year, I have no clue what will happen from a win-loss standpoint, but I do know that we will be competing at the highest level of college football in the country. We've gotten there pretty fast, but we have got to elevate our play and become much better at what we do."
After the season finale loss to Cal Poly back in November, Coach Jones changed his approach some. The staff has introduced competition to their everyday life. "Not only on the practice field this spring, but going to class, study hall, in the weight room," he said. Jones believes that if its second nature the Jaguars will do it when on field. "There are consequences now, because there will be in the fall if we don't play well."
"We meet after every season as a staff and we meet as a team. The thing I challenged the team with was that I felt that leadership is something we have got to concentrate on this year," said Coach Jones. "We have broken down into 13 different teams within the team, and each one has a captain. Everything they do in the offseason program is done by that team; there is peer pressure, things they have to do every day. And if they do anything the wrong way or just miss, they pay for it. We were a pretty disciplined team, but we are going to take it to the highest level. We're not trying to punish them, we're trying to create great discipline."
As mentioned previously, Coach Jones announced changes in responsibilities for his assistants, both on the offensive side and on the defensive side of the ball. First year offensive coordinator Robert Matthews will take over working with the offensive line, while John Turner moves to tight ends, and Bryant Vincent moves to quarterbacks. Defensively Coach Clark, the defensive coordinator, will take over coaching the linebackers while Kurt Crain moves to defensive tackles and Brian Turner will concentrate on the defensive ends. Duwan Walker will continue coaching the secondary and Tommy Perry will continue coaching the running backs.
"After bringing coach Matthews in, he knew exactly what he wanted with the offensive line and had coached tackles. Rather than training somebody else and creating a learning curve there, I just felt like we would move him in and let him coach them," said Coach Jones. "John was extremely happy about it, tight ends are a different dimension but he really liked the idea, and Bryant has been coaching quarterbacks his whole life and is really comfortable with them. Bill wasn't really coaching a position, which I wanted him to, and he is comfortable with linebackers. Kurt had coached defensive linemen at Auburn, that's really what he has always coached, and is excited about the move."
Offensively, all of the changes make very good sense. Coach Matthews did a great job with the offensive line in his previous stints. Also Coach Gregory was the quarterbacks coach, so Coach Vincent's move there also puts him back into coaching a position he is very familiar and comfortable with.
Defensively, Coach Crain has done a great job with the inside linebackers. His work with the defensive tackles will make a big difference as well.
There are a few players who will not be able to take part in spring drills or will not be at full speed. Kendall Houston and Enrique Williams are not scheduled to practice while they are recovering from offseason surgeries. Bryson James will not be able to return, if he is able to return at all, until late in the spring drills. Brandon Ross and B.J. Scott will take part, but in a limited role.
While the team is coming off a season that saw their first loss, facing a complete change of the offensive scheme and actually ending the season with a loss, Coach Jones is not worried how the team will respond. "I have never seen our team quite this motivated because they realize the challenges ahead. But they're also excited about those," he said. "This is where they all wanted to be, they've dreamed about playing these kind of teams every week. There's no doubt there is a difference."
Tuesday morning quarterback C.J. Bennett joined the WNSP morning show and talked about the changes on offense. He said that he played in a spread offense throughout high school, so the change to a pro-style offense was a bit of a transition for him. So he thinks the transition back to the spread will be an easy one for him. He also mentioned that they replace three offensive linemen and named Drew Dearman, Shaun Artz, Melvin Meggs and Trey Clark while they also expect big things from McKeller as well.
As for the running backs, Bennett said he has never seen a runner like Kendall Houston. He has excellent balance and a hard runner. Baker adds more speed and having a healthy Brandon Ross will make for an excellent trio of runners in the backfield.
They have a big challenge in front of them, but you better believe that this team has the heart and drive to tackle it.
Coach Joey Jones and Lee Shirvanian were joined by defensive line coach and recruiting coordinator Coach Brian Turner at Baumhower's Restaurant on Airport Boulevard in Mobile.
They immediately started reflecting on the NC State game with an overview of how the team played. Coach Jones said that he thought the team played an very, very good game. He pointed to some basic tenets that coaches look to in order to get their team into a position to win the game. Things such as stopping the run, be able to run the ball yourself and possess the ball more than your opponent, all of which the Jags did in the game. However another area that you need to do well in is turnovers. While the Jags did recover a few turnovers, they also turned the ball over a few times themselves.
But he pointed out Kendall Houston's performance on the ground as he rushed 18 times for 117 yards against the NC State defense. His was a large majority of the teams 139 yards rushing (minus sack yardage). Defensively the Jags were worried about stopping the NC State run because they were so big, however they were able to stop their running game. They knew their quarterback was good and he had a great night going 17-of-20 for 297 yards, but the two deep post routes were what really hurt the team.
Overall, Coach Jones said that the Jags were very physically tough and played extremely well. They got after them on every play and were not intimidated nor did they back down. He said that lots of great things happened, but that it was one of those games that you have three or four plays in the game you have to make but the Jags didn't make them. Coach Jones said he has been on both sides of the field in these types of games and they just didn't get those plays to go their way.
Lee said he had picked out three plays that were key. First was the on-sides kick fumble. Second was the open receiver around the 30 yard line but the ball wasn't thrown well to him which would have easily been a touchdown. The third play was when Jake Johnson forced the fumbled at the 5 yard line when the Wolfpack was driving which Graphenreed recovered but fumbled back to them. Lee said you could also point to the play deep in the Wolfpack territory when Bennett lobbed a pass to an open Kevin Helms but was picked off at the 5 yard line.
Coach Jones pointed out another one where the Jags scored but the play was called back on a procedure penalty which he also pointed out was not there on film. Coach Jones was quick to follow that up by saying things like that happen and that the bottom line is you have to make plays. He ended that by saying that the core of the game, he thought the team played very well and put themselves in a position to win the game.
They had themselves in a position to win the game if they made some or all of those key plays against a team that beat Florida State the previous year. And this was only the 20th game in the schools history. Coach Jones said he does not like losing but he still considers the game a success for the program. None of them enjoy losing so he talked to the team that they can continue to look back at this game and play the what-if game or they can turn around and concentrate on making themselves better this week. They can correct those things that they did wrong and get ready to play the next game and then they can say that they beat someone.
He's proud of where the team is but they have to do better.
The first caller said that South Alabama's "ones" seemed to matched up well with the NC State "ones", but he asked Coach Jones how different the Jags "two's" were from the NC State "two's". Coach Jones said that there were probably some difference there, but he said he didn't notice it much. He continued by saying that the Jags are fairly deep at some positions like defensive line, linebackers, receivers and running backs. But they lost Ken Barefield which hurt their secondary depth some. But Coach Jones did not think that personnel was as much of a factor in the game as missed opportunities were in the game.
Lee then turned to Coach Brian Turner and asked him how he felt the Jaguar defensive line did against NC State. He started off saying that it's never as good as it seems and it's never as bad as it seems either. He thought that they played well up front and did not get pushed off of the ball as much as they feared they would earlier in the week due to their size. The defensive line did a great job holding their gaps and doing their job.
Lee asked if the Jags had a good pass rush on Glennon even though he completed 17-of-20 passes. Coach Turner said that their gameplan was to blitz them alot but play coverage, however when you do that you tend to only rush three or four guys and when the opponent has five or six guys protecting the quarterback, your rushers are getting double-teamed often. They didn't get alot of pressure on Glennon, but they did get to him. Romelle Jones came away with two of the Jags four sacks on Glennon. He also said that they should have gotten to him more often.
Lee then introduced the Fuego "Who's hot" segment. Offensively, Coach Jones said that Kendall Houston was the hot guy for them this week but he also pointed out the offensive line for their work blocking against NC State. Defensively he pointed out Romelle Jones for having probably his best game of his career, he is quick and is also learning the game very well. Also Coach Jones pointed out B.J. Scott and Charles Harris for playing a very good game defensively at the safety positions.
Lee then introduced the Orthopedic Group's Injury Update. Coach Jones said that the Jags came out of this with some bruises. Ken Barefield got hurt and missed the end of the game but will be able to play against Kent State this weekend. Rush Kendricks has an injured ankle and will not be able to play this weekend. He said that it looks like everyone else will be back, he mentioned Jake Johnson has a small injury with his quad but will be okay.
Lee asked how Johnson played in the game. Coach Jones said he played very well, like the whole defense did. He said for the "who's Hot" segment it's hard not to just list out all of the defensive players because of how well they played.
Lee asked Coach Turner about one of the concerns going into the game about intimidation as they went in to play against an ACC team. He asked if he caught any of the intimidation factor early on from the team. Coach Turner said that he did not see any intimidation in their eyes before the game, they were focused and ready to play the game.
They next caller to the show expressed how proud of the program the fans are for how hard they played and how composed they were. Lee asked a few email questions to both coaches. The first asked if NC State showed anything that was unexpected and if they thought the Jag players were in better shape than them. Coach Jones said that they did not show anything that was unexpected and he also said that he thought both teams were conditioned pretty well. Coach Jones didn't notice anyone out of shape on either team. Coach Turner agreed to both statements by Coach Jones. Nothing surprising and he didn't notice anyone out of shape either.
Lee then asked about Coach Crain and how he is doing. Coach Jones said that he is doing better, he's been in the hospital since Friday. They finally found out that he had a staph infection and have him on antibiotics to help that. He has actually been dealing with that for the last month or so Coach Jones said.
The next email quested asked how coach Jones thought about how well Jag Nation traveled to NC State for the game. He said it was incredible. He said that after the Jags would get a big play he would sneak a look up at the Jaguar section going crazy. He said it was probably between 700 and 800 people strong in that section. After the game, the players went over to the Jag section and held up their helmets and thanked the fans for coming to the game to support them.
The next email question asked Coach Jones what the thought about the officiating and if there were any bad calls in the game by the ACC officials. Coach Jones said that there are rules where Coaches will get fined for speaking badly of officiating. Lee then chimed in saying that sometimes a no answer speaks more loudly than an actual answer which Coach Jones agreed with. He also told Lee that things happen and you have to deal with it and move on.
Lee followed up by asking if Coach Jones called the officials over anytime during the game. Coach Jones laughed and said "calling them over" is a good way to put it. Coach Jones then said that he will send in game film and call someone at the conference office to help educate the referees because, as Coach Jones said, everyone makes mistakes (except coaches with a laugh). So they send that film in so help the refs educate themselves and continue to get better.
The next email question asked if there were mismatches or communication problems in the secondary allowing for some big pass plays by NC State. On one big pass play for a touchdown, corner back Damond Smith fell down and the other one was some miscommunication in the secondary. He praised how well the secondary played the whole game, especially against #6 T.J. Graham who was really quick.
Lee followed that up by asking if there was an effort to keep the punts and kickoffs away from Graham. To which Coach Jones said yes, because NC State actually leads the nation in kickoff returns. So they tried to kick some sky kicks. The first kickoff return they got out to around the 42 yard line which was their only long kickoff return of the game.
Lee then asked who was covering T. J. Graham. Coach Turner answered that it depended on where he lined up as to who was covering him. They didn't assign a specific person to cover him.
Another email question asked about conference realignment and if South Alabama could benefit from it. Coach Jones said that as a fan he doesn't like it so much but for the school it could be good. While they like the Sun Belt, it could be an opportunity for something good to happen. He said it's going to happen sometime in the future, you can see it and there will be some big shake-ups on the horizon in the next couple years.
Loyd Meyers joined the show to talk about the homecoming game against Tennessee-Martin on October 15th. On Thursday night October 13th there will be a pep rally at the Bell Tower followed by a volleyball game vs Troy. Friday night there will be a homecoming parade and luck worked out for a moonlight madness where the Jags basketball team can begin practicing for their upcoming season. The soccer team will be playing at The Cage as well.
Lee brought up that they have not talked about C.J. Bennett's play against NC State yet during the show. Coach Jones said that if you look at the whole game, he played a very good game and made some unbelievable throws. It was great to see that out of a redshirt freshman to go into that type of environment and play that well. He is doing a great job understanding secondary coverages and going to the right place with the ball. He also mentioned that he got the team out of third down many times. Coach Jones did mention that he did have a high throw across the middle that was intercepted. He also mentioned about the throw the Kevin Helms where he floated it behind the safety but he didn't see the backside corner. Coach Jones also mentioned that they did not show him that coverage in practice so there were some things they could have done to prepare him for that situation a little better.
Lee then turned to ask Coach Turner about their defensive line rotation during a game. Coach Turner said that they rotate defensive linemen every three plays no matter what. They want two fresh guys every play pretty much, so they are rotating their interior linemen, their inside linebackers and outside linebackers.
Lee asked about the play of Romelle Jones and if he has been playing better lately. Coach Turner said that the last two games he has been really playing well. He has been the defensive lineman of the week the last two weeks for his play against Lamar and against NC State. Lee asked to clarify if it is the same rotation all the time. Coach Turner answered that it is the same rotation all the time, they are not rotating based on match-ups but every three plays they are getting fresh guys on the field.
Lee then asked about recruiting and stated that he knows that they cannot comment about specific recruits, but asked if they are getting top notch athletes now. Coach Turner said they are definitely getting very good talent. He also said that they currently have 11 verbal commitments on their recruiting board right now. He also said that they are recruiting against schools from the Big East, Conference USA and the Sun Belt. They may be losing some, but they are also winning some battles against those schools. He praised the coaches for their hard work recruiting and staying on the best players for the South Alabama program.
Lee asked that, aside from the verbals, what positions are being recruited this year. Coach Jones said that he says this every year, but it's true, they are recruiting offensive linemen. They are probably going to lose four seniors on the offensive line so they have quite a bit to fill. Two tight ends with Paul Bennett and Kevin Helms being seniors will need replacing. Offensively they are pretty good, they will always look out to pick up a player here or there for a backup role if they are a really good player.
Coach Jones said defensively they need a defensive end, that they kind of refer to as their outside linebacker who is very athletic to rush the quarterback. Also they need to continue to shore up the secondary. They have some good players back there, but they don't have depth.
Lee asked about C.J. Bennett being a redshirt freshman and if that would be detrimental to trying to bring in other quarterbacks to the program the next four years. Coach Jones said that they do not want a player who does not think they cannot come in and beat out C.J.
Lee then asked about popular spots for South Alabama to recruit. Coach Turner said that when the program started, they were not recruiting the entire state of Georgia. They are now. He indicated that obviously Alabama is their home state, but they are also recruiting Florida all the way down to Miami, Mississippi, Louisiana and Texas. Coach Turner also mentioned that Myles Gibbon is from Canada so they are willing to go anywhere to get good players to find players that fit into the program and fills their needs.
Lee then transitioned to previewing the Kent State game. Lee said that this is a little different than the schools other 2-for-1 series. We travel to Kent State, then they travel here before we visit them again. Coach Jones said that they are a very good defensive team but they have struggled on offense but they have played Alabama so it's hard to tell how good they really are because how strong the Alabama defense is this season.
Lee flashed back to the NC State game again by asking about Scott Garber and the special teams play. Coach Jones said that the special teams play was very good. He thought the kicking game was much improved against NC State. He said Jordan went 2-of-3 hitting a 46 yard attempt and missing a 44 yarder. He also thought that Scott's punted was very good too. They changed and went to a rugby punt style.
Following up on that, Lee asked who and why they decided to go with the rugby style punt. Coach Jones said it's hard to return a rugby style punt because it's a low punt but it takes time for the punter to move out and kick it that it gives the coverage team time to get down and cover the returner. So you can get 40 and 50 yard punts pretty easy without a return because of that.
Lee asked about Garber being run into during one of his punts, he said that he thought that it was an automatic 15 yard penalty and a first down. Coach Jones said that it's a judgement call, that they have bumping the kicker and hitting the kicker with two different penalties and that it's a judgement call. He indicated that Coach Perry read the rules once they returned back to Mobile and that is how it is written, it's a judgement call.
Lee said that they talked last week about trick plays. Wake Forest burned NC State with a couple of them and he asked if the Jags ran any. Coach Jones said that they tried a reverse but the defense caught it for a loss. The play-action pass on 3rd and one to Kevin Helms he thought was a good call at the time. Then there was a play at the five yard line where the tight end was wide open at the corner of the end zone but Bennett didn't see him and went down for a sack. They weren't trick plays he said, but they were different plays to call at those times and they didn't execute them very well.
Coach Turner previewed what the defense sees in Kent State coming up this weekend. He said that they started the season throwing the ball much more, but now they have settled in running with a 260 lb running back. He said that it was going to be a good match-up between the two teams.They have a very good defensive lineman who game Alabama some problems blocking and Alabama has some very good offensive linemen. They round out the program saying that the team definitely has a different attitude going up to Kent State and that it should be a very good and competitive game.
Additionally it was announced during the WNSP morning show and reiterated again during the radio show that South Alabama picked up another verbal commitment from Georgia. Lamar Counties Fredrick Walker is a six foot two inch, 320 pound nose tackle. He wasn't interested in any big programs so he turned down Central Florida and South Florida. He chose South Alabama over Georgia Southern to make the 12th verbal for the Jags 2012 recruiting class.
South Alabama and Kent State kick off on Saturday October 24th at 2:30pm. The game will not be televised, however Kent State will be broadcasting the game online at KentStateSports.com for free for the first time.
Unfortunately I missed the first half of the show, but I have covered what I did get to listen to of the Joey Jones Radio Show.
I tuned in just in time to hear coach Jones talk about how USA was smaller than Hargrave up front however they matched up very well. The defense did a good job stopping the run except for a few plays and the one big pass play for a touchdown.
Coach Crain came on the program and said that he was pleased about how the defense played. They were good enough to win but were not perfect, which is what they strive for. He said that USA has been blessed with players that want to go out and play hard and do the best that they can. He believes in having pressurized practices. He also said that if you can get to the point where practice is the hard situation and the game is not, then you can be very successful.
Several callers mentioned the great time they had on Saturday. Coach Jones thanked them for coming out and giving the players a great environment to play in. He said he loved the atmostphere and had to take off his headset a couple times just to hear the crowds reaction to some plays. USA had some top recruits in for the game and that they look forward to making some calls to them to guage their reaction. it should make a good impression on them.
Another caller said he was very impressed with how the Jaguars played. That they were only called for four penalties for about 25 yards which is not what you would expect for a first game.
Another caller asked when they were going to upgrade the scoreboards at Ladd they wanted to see replays. Coach Jones said he thought that both the GMAC bowl and the Senior Bowl both brought portable big screens for that but he did not know of any plans for that to be installed at Ladd.
Lee asked again if USA had a wildcat like formation. Coach Jones said they do not. Several teams use it, mostly when they don't have a quarterback that can run well. The Jags have some very mobile quarterbacks and they don't need to use that formation because of that reason.