Augustine Rubit has not finished adding to his record setting career just yet. He set another school record on Tuesday when he was selected by conference coaches and media to the All-Sun Belt Conference team for the fourth consecutive year.
Rubit, a second-team selection this season, was a third-team selection in 2011 and a first-team selection in 2012 and 2013. This season he was the sixth leading scorer in the conference with an average of 17 points and 9.4 rebounds per game. He shot 46.3% from the floor and earned 12 double-doubles. He also finished the season fourth in blocks per game with 1.4. The 12 double-doubles and his rebounding average was third-best in the conference too.
In the Jaguars 31 games this season he scored 20+ points in 10 of them, including a career-high 35 points against #16 Gonzaga. He only failed three times to reach double-digits scoring this season.
He set the schools rebounding record in November, surpassed the 1,000 rebound mark in December and became the Sun Belt Conference's All-Time leader a week later. He ends his career with 1,183 as well as holds three of the top five spots in the school's single-season list.
Rubit also set school records with career free throws made (550), career free throws attempted (763), and double-doubles (54). He ranks second in points scored (1,917), fifth in field goals made (673), 3rd in field goals attempted (1,360), third in rebounding average (10.0), 3rd in blocks (139) and tied for 2nd in games played (118).
He was named the Sun Belt Conference Player of the Week six times in his career, most by any player in school history as well.
The South Alabama football hit the practice field to begin spring practice on Monday. This was the first of 15 sessions this spring.
The first 45 minutes had both the offense and defense each working on one of the two practice fields. The offense ran a multitude of drills broken down into five minute segments. The defense used a 35-minute segment to work on coverages and blitz packages.
Later in the practice, the offense and defense met in 7-on-7 skeleton passing drills. They then worked on each of the two fields, one artificial and the other natural grass, against each other. Later another 15 minute period of 7-on-7 skeletons.
They ended the practice with a 15 minute segment of 11-on-11 work focusing on normal down and distances.
As expected, Brandon Bridge entered as the first string quarterback with Trey Fetner entering as the #2. Jereme Jones, Shavarez Smith and Marvin Shinn were the #1 receivers. Danny Woodson Jr. is still recovering from his ruptured achilles injury from last season. Wes Saxton and Braedon Bowman both shared time with the 1′s.  Melvin Meggs practiced with the 2s at left guard. He was seeing full action after tearing his ACL prior to fall camp last year.  Joseph Scelfo started at center for the Jags and Harrison Louden was playing at left tackle. Daniel Aust played center for the 2′s.
However, they used lots of players at several different positions throughout practice.
"I liked the energy out there today, I thought it was really good. We are challenging our guys to come out every day and get better," head coach Joey Jones said after practice. "And I thought we had great leadership today. That's something that we have to continue over time. If we're going to have a great football team we need to have great leadership. That starts with our senior class and has to work its way down."
"I know it sounds like a broken record every spring, but we have to focus on fundamentals," Jones continued. "I told the staff we can't get ahead of ourselves, we've got to perfect something and build on it and not get so far ahead where we are trying to compete and worry about who is winning in the spring as opposed to getting better fundamentally. That's what we're really concentrating on."
"We had more competition last year and I thought it helped us," Jones said. "This year, I think we'll have as much competition as we've ever had at a lot of positions. Right now you can see that on the offensive line, at receiver and quarterback, and on the defensive line. We've got depth at certain positions, but we have to find out who our guys are who are going to play. After these 15 practices we have to know who our ones and twos are going to be because once the summer gets here it's hard to get the other guys a lot of reps."
The team will be off on Tuesday before returning to the practice fields on Wednesday.
Farish Beard earned her second consecutive Sun Belt Conference Pitcher of the Week honor for her performance over the past week.
She went 3-0 last weekend in the Florida Atlantic hosted Parents' Weekend to improve to 12-1 on the season. She struck out 28 batters and only allowed seven hits and two earned runs and two walks in 22 innings pitched. She now holds a team-leading 0.64 ERA.
Against Marshall she retired 19 consecutive batters in the 1-0 Jaguar win.
On the season she has 118 strikeouts and only three earned runs in 69 1/3 innings pitched.
This is her third weekly honor of the season and the fourth honor for a Jaguar as Blair Johnson was named Player of the Week two weeks ago. It also marked that a Jaguar has been honored for either Pitcher of the Week or Player of the Week in four of the five voting periods so far this season.
South Alabama will face Nicholls State on Wednesday at Jaguar Field. This weekend they will be in Stillwater, Oklahoma for the Cowgirl Classic where they will face the University of New Mexico on Saturday and Oklahoma State University twice on Sunday.
Men's Basketball
The Men's team defeated UT-Arlington behind the leadership of the teams two seniors, Augustine Rubit and Antoine Allen, who combined to score 42 points to end their Jaguar careers on a high note with a 78-73 win.
Rubit earned his 54th career double-double with 18 points and 14 rebounds, with 14 points and 10 reboudns coming in the second half alone. Allen scored 24 points with 16 of them coming in the first half. Allen nailed five three-pointers and a season-high seven rebounds.
Rubit's Jaguar historic career ends with him in 2nd place in points, 5th place in field goals made, 3rd place in field goals attempted, 1st in free throws made and attempted, 1st in rebounds, 3rd in rebounding average, 3rd in blocks, 1st in double-doubles, and tied for 2nd in games played. He recoreded a double-double in his first game as a Jaguar and the final game as a Jaguar.
"Well first and foremost, congratulations to our two seniors, Antoine Allen and Augustine Rubit," head coach Matthew Graves said. "Even though we didn't play in the conference tournament, they hung tough and we finished the season with two wins. What a way to go out."
"I think this is arguably Antoine's best game that he has played all season," Graves noted. "I was really proud of his effort. I thought he played more within himself tonight than he did the entire season so that's a really big positive."
Ken Williams and Mychal Ammons both scored 13 points each with Ammons recorded three blocks. Barrington Stevens III had five assits with only one turnover. The Jags held the Sun Belt's leading scorer to 11 points on 2-of-17 shooting and 1-of-11 from 3-point range. He entered the game averaging 20.5 points per game.
Women's basketball
The South Alabama women's basketball team finished out the season with a 60-57 win over UT-Arlington as Meghan Dunn scored a career-high 23 points, including four pivotal free throws in overtime to give USA the win.
The team said farewell to seniors: Dunn, Jennifer Johnson, Olivia Mohler and Ronneka Robertson.
Softball
The Jaguar softball team won four of their five games over the weekend at the Parents' Weekend Invitational in Boca Raton, Florida. The Jags opened the weekend with a 1-0 win over Marshall. Then came back in the nightcap and lost 1-0 to Virginia Tech.
Against Marshall Farish Beard was on top of her game and retired 19 consecutive batters to give the Jaguars a chance to win the game.
In the bottom of the sixth inning Amanda Minahan led off the inning with a single, then Gwen Jones replaced her to pinch run. Then Junior shortstop Kaitlyn Griffith delivered a two-out RBI triple to being Jones home and provide the winning margin for USA.
Against Virginia Tech the Jaguars leadoff hitter got on base in five of the seven innings but none of them could get home. The Jags left seven runners on base in the game with Stephanie Pilkington being the only Jaguar to record a hit by going 2-for-3. Emily Messer, Amanda Minahan and Taylor Rodgers all drew walks.
Hannah Campbell retired 18 consecutive batters to start the the game. In the bottom of the seventh Hokie Kylie McGOldrick led off the inning with a double to the left center gap. Katey Smith would single to center field to drive McGoldrick in for the winning run.
USA had an opportunity in the second inning after Griffith and Minahan were hit by pitches in back-to-back at-bats, then Rodgers would draw a walk but back-to-back strikeouts would end the Jaguars' threat.
Campbell finished with five strikeouts and only one walk.
On Saturday they defeated Illinois 5-3 in an afternoon game then turned around and defeated host Florida Atlantic 7-1 in the nightcap.
The Illini jumped out to an early 1-0 lead in the top of the first, then doubled it with a leadoff solo homerun in the second inning. But the Jags would respond in the bottom of the second when Chloe Rathburn delivered her own solo leadoff homer to cut the lead to 2-1.
Down 3-1 in the top of the third, Amanda Minahan got the first of her three RBI ont he day with a single that scored Rodgers. Pilkington then scored on a fielders choice to tie the game at 3-3.
Illinois threatened in the top of the fifth after back-to-back hits, but Campbell retired consecutive batters to end the threat.
In the bottom of the sixth with Kaitlyn Griffith on base after being hit by a pitch, Alex Breeden belted her fourth homer of the season for the winning margin, 5-3.
On Sunday they defeated Illinois again 5-2 in eight innings.
Baseball
The Jaguars sweeped the weekend series from Southern Illinois to improve to 8-7 on the season.
On Friday night, second baseman Matt Bolger delivered a walk-off RBI in the bottom of the 10th inning to give the Jags the first game 4-3.
In game two on Saturday, Locke St. John struck out a career-high five batters in eight innings to lead the Jags to a 4-1 win to clinch the series. He only allowed one run and five hits for the game.
St. John threw eight consecutive scoreless innings before surrendering a solo home run in the top of the ninth inning. James Traylor pitched one scoreless inning to earn his first save of the season. He walked two and struck out one in the one inning of relief.
Not content on just clinching the series, the Jags returned on Sunday to finish off SIU, but it would go into an extra inning to do so.
Hayden Jones delivered a walk-off sacrifice fly in the bottom of the 10th for the Jaguars to secure the 5-4 win and the sweep.
Jaguar Davis Knapp got on base by being hit by a pitch. He would then move to third on a one-out single to left-center field by Bud Collura. Then Jones would fly a 0-1 pitch to left field allowing Knapp to tag up and score the winning run.
SIU fell to 8-6 on the season while the Jags got above .500 at 8-7.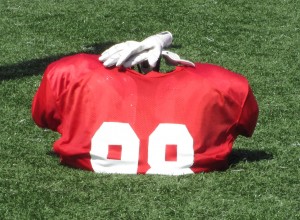 South Alabama will be hosting their Pro Day at the school's fieldhouse and practice fields. A host of former Jaguars will participate in front of NFL and CFL scouts.
Among some of the former Jaguars who are expected to take part in the activities are quarterback Ross Metheny, wide receiver Bryant Lavender, defensive end Pat Moore, linebacker Bryson James, linebacker Enrique Williams, center Matt Calcagnini, defensive back Tyrell Williams, defensive back Charles Watson, linebacker Clifton Crews, defensive back Darrius Morrow and outside linebacker/safety David Hawkins.
Among other players who will be participating from other schools is former USA running back Demetre Baker, who played at Faulkner University last season. Other players participating have ties to the Mobile area.
They will begin at noon with players taking the Wonderlic test, then official heights, weights and other measureables. Physical drills will begin next with the 225-pound bench press, 40-yard dash timing, vertical jump, long jump and other drills.
Then players will go through position drills.
Among the teams expected to be in attendance at Pro Day are Miami, Indianapolis, Pittsburgh, Seattle, Jacksonville and New Orleans from the NFL and Lions and Rough Riders from the CFL.
Good luck Jaguars!
Senior Augustine Rubit earned a school-record 53rd double-double of his career to lead the Jaguars to a 63-53 win over Texas State on Thursday night at the Mitchell Center. His double-double broke a tie with Terry Catledge for the most double-doubles in school history.
Rubit scored 14 points and came down with 11 rebounds in the game with four steals, two blocks, and two assists as the Jaguars never trailed in the game.
A strong defensive effort by USA held the Bobcats in check throughout most of the first half by only allowing 10 points through the first 16+ minutes of the game. TSU only made five of their 22 field goal attempts and shot 27.6% in the first half.
Though the Jaguars did not shoot much better with a 33.3% mark in the first half themselves. Rubit and Antoine Allen accounted for 17 of the teams 31 first half points.
Texas State scored the first six points of the second half to draw near but an 8-1 run by USA stretched the lead by out to 13 points about midway through the second half.
Again Texas State made a run by scoring eight unanswered points and 12 of 15 points scored to cut the lead four with just over five minutes remaining. But Allen and Williams both hit buckets to double the lead and would only allow the Bobcats to close to within five points twice over the final 2.5 minutes. Williams finally put the nail in the coffin with a three-pointer with 1:20 left in the game.
Allen was the only other Jaguar to score in double-figures with 13 points to go along with his two steals and two assists.
All nine Jags saw action in the game.
"I'm really proud of the team," coach Matthew Graves said. "The guys did a tremendous job of coming out and playing hard out of the gate. We talked about this week, everybody is aware that we weren't playing for the opportunity to go to the conference tournament, which is certainly disappointing, and the players could have easily given up and not played as hard and ridden off into the sunset. But they hung tough and I was really encouraged, especially in the first half, by how hard the guys were playing. They were really sharing the basketball."
"In the second half we started off very flat and reverted back into some bad habits that have crept in and we were able to regroup in time and force a lot of turnovers. This might have been our season high in turnovers that we forced and I thought overall defensively, except for a few times in the post, this was one of our better efforts on the year."
South Alabama will conclude their 2013-2014 season at the Mitchell Center on Saturday against Texas-Arlington with tipoff scheduled for 7:05pm on Senior Night. The Lady Jaguars will play beforehand and will honor their Seniors prior to their game as well.
USA will be bidding farewell to two Seniors, Antoine Allen and Augustine Rubit. Come out on Saturday and send those two out on a high note.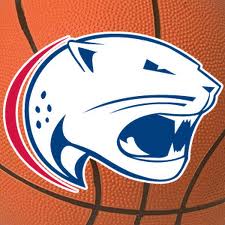 The Lady Jaguar basketball team will not have the opportunity to play in the Sun Belt Conference Tournament this season after falling to Texas State 64-60 on Wednesday evening.
The Bobcats used a 14-0 run midway through the second half to regain the lead and held onto it the rest of the way. While the Jags held a 30-18 advantage over the Bobcats in points in the paint, they turned the ball over 20 times which led to 20 points for their opponents.
Jennifer Johnson finished the game with 17 points, just one shy of her career high. Breanna Hall added 15 points for her 11th double-digit scoring game in the Jaguars last 13 games.
The Jags how lost their last eight games to fall to 7-20 on the season and 5-12 in Sun Belt play. They will close out the season against Texas-Arlington on Saturday night for Senior night. They will honor four seniors prior to the game: Meghan Dunn, Jennifer Johnson, Olivia Mohler and Ronneka Robertson.
"I'm very disappointed, and our kids are really hurting," Jaguar head coach Terry Fowler said after the game. "We basically had four opportunities with the two games last week and tonight, and I thought we played well enough for 30-33 minutes to win them. Unfortunately it's a 40-minute ball game, if we could get the NCAA to somehow give us a 33-minute game our record would be a lot different."
"We told (the team) in the locker room we know that we're not going to the conference tournament, but Saturday night is Senior Night, and that's special night," Fowler said. "We play for our seniors, so let's send them out on a high note. I haven't lost on Senior Night in the last seven years, and the challenge is to play for our seniors. That's our plan."
Come out Saturday night to send our Jaguar Seniors out on a high note.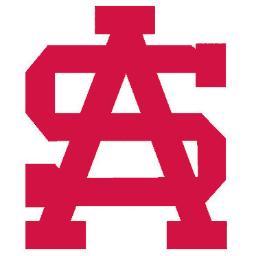 The #8 ranked Mississippi State Bulldogs shut out the Jaguars for a 3-0 win on Wednesday night in Starkville, Mississippi. Three MSU pitchers combined for the shutout and allowed eight hits throughout the night.
USA righty Matt Bell took the loss after pitching four innings allowing two runs on five hits with three strikeouts with no walks. Hunter Soleymani pitched three scoreless innings with a walk and a strikeout in relief. Dilon Buhrkuhl pitched one scoreless inning in releif and also only walked one batter while striking out one as well.
All three Jaguar pitchers combined to hold the Bulldogs hitless after the third inning as Bell retired the final six batters he faced in the game before giving way to the relievers.
The Jags threatened in the bottom of the first inning when it loaded the bases on back-to-back one-out singles by Bud Collura and Hayden Jones followed by Erik Hindmon being walked. But Cole Gleason struck out to end the inning.
In the bottom half of the first inning two Jaguar errors led to two Bulldog runs. Jake Vickerson reached base on a fielding error at first to lead off the inning. He then advanced to third on a failed pickoff attempt at first by Bell. Alex Detz the followed with an RBI single through the right side of the infield to drive Vickerson in. Wes Rea singled to left center field to move Detz to third base then Brett Pirtle singled to left center as well to drive in Detz for a 2-0 advantage.
In the bottom of the third inning Detz would score the final run of the game with a leadoff homer to right field.
The Jags threatened again in the top of the fourth inning when Adam Ballew drew a walk to lead off the inning. Matt Bolger hit an infield single to short then Drew LaBounty's sacrifice moved both players in to scoring position. But MSU was able to pitch out of it with a strikeout and an inning ending flyout to left field.
Jags attempted to get something going in the eighth inning when Davis Knapp led off with a pinch hit single to right field. HIndmon followed with a single up the middle. But a flyout by the next batter would be followed by a 1-6-3 double play to end the inning.
USA (5-7) will host Southern Illinois for a three-game series this weekend at Eddie Stanky Field.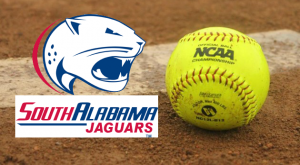 The South Alabama Softball team made a slight move in one poll while holding steady in the other.  The Jags are 15-2 on the season and coming off a 4-1 record over the weekend at the Gulf Coast Classic where their only loss was a narrow one #12 Baylor.
The team remained at #14 in the USA Today/NFCA top 25 poll while they moved up one stop in the ESPN.com/USA Softball Top 25 to #15.
The Jaguars are the only other school in the state ranked in the top 25. Alabama is ranked #11, Auburn narrowly misses at 26 and UAB is 33rd.
The only other Sun Belt Conference school to make the poll is Louisiana-Lafayette, the preseason choice to win the conference title, who are ranked 23rd.
The team travels to Boca Raton, Florida for the Parents' Weekend Tournament at Florida Atlantic University this weekend.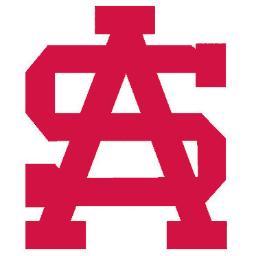 South Alabama fell to Jackson State on the road last night 5-4. On the night, Jaguar pitchers issued 10 walks which proved to be the difference.
Starter Jared Gates allowed three unearned runs on two hits in five innings of work. He finished with four strikeouts and six walks. Matt Peacock, who took the loss, walked all three batters he faced in relief of Gates. Cameron Carleton threw three shutout innings while allowing four hits, a strikeout and a walk.
The Jags scored two runs in the first inning to give Gates early run support. Bud Collura got on base with a one-out walk before advancing to third on a single by Hayden Jones. He scored on an RBI grounout by Matt Mojciechowski to take a 1-0 lead. Erik Hindmon reached base on a fielding error by JSU's third baseman which schoed Jones from second for a 2-0 lead.
The Tigers would tie the game up in the bottom of the fourth after an RBI double and a passed ball.
The Jags tied the game back up in the top of the fifth when Collura doubled and later scored on a two-out RBI single by Jones.
JSU answered right back with two runs in the bottom of the sixth. The bases were loaded by three consecutive walks before a sacrifice fly and an RBI groundout to shortstop scored the two deciding runs.
The Jags would only manage one more run the rest of the way. In the top of the eighth Hindmon would advance to third on a flyout to right field by Adam Ballew then would score when the relay throw to third sailed out of play.
The Jags will play again tonight against #12 Mississippi State in Starkville, MS. First pitch is scheduled for 6:30pm and will be broadcast on ESPN3 and WNSP.