Soccer
South Alabama freshman Jemma Purfield was named the Sun Belt Conference Women's Soccer Defensive Student-Athlete of the week on Tuesday. She is the second Jaguar to earn this recognition this season after Charde Hannah earned it last week.
Purfield, a native of Cottingham, England, scored a goal with an assist and helped lead the Jaguar defense in two shutouts. She played all 90 minutes against Louisiana Tech in a 1-0 victory where she recorded two shots on goal as the Jag defense only allowed two shots in the match.
Two days later, Purfield scored her first career goal in a 7-0 win over Tennessee-Martin. She also added an assist as the Jag defense held UTM to only six shots to record their second consecutive shutout.
Purfield has started every game this season and played all but 22 minutes.
South Alabama, who received three votes in the latest NSCAA Top 25 poll, will host the Jaguar Classic this weekend as South Florida, Troy and Austin Peay all come to The Cage for weekend matches. The Jags will face USF on Friday at 7pm then Austin Peay on Sunday at 2:30pm.
Baseball/Athletics
The NCAA announced on Tuesday that University of South Alabama Director of Athletics Dr. Joel Erdmann will serve as chair of the Division I Baseball Committee for the 2015-16 academic year.
Erdmann represents the South Region in the 10-member committee just completed his third year with the group. His role serving with the committee includes helping to select and seed the field for the NCAA Tournament as well as assisting in site administration.
"I am humbled and honored for the opportunity to serve as chair of the committee," Erdmann was quoted as saying. "The committee is made up of highly capable professionals who understand the core of our duty is to provide the best championship field and experience for our student-athletes, coaches and fans. I look forward to the upcoming year as we continue to move the baseball championship and the great game itself forward."
As USA's AD, Erdmann has been members of the baseball, softball, golf and tennis committees in the Sun Belt Conference. When he was AD at the University of North Alabama, Erdmann was a member of the NCAA Division II Football Committee during the 2006-07 academic year and also co-chaired the NCAA Division II Football Southeast Region Advisory Committee.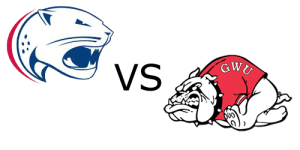 The University of South Alabama held their game-week press conference on Monday with head coach Joey Jones joined by offensive lineman Chris May and defensive back E.J. May.
Coach Jones' opening statement: "There is a lot of anticipation for this season, probably because we don't have as many starters coming back as in previous years. This year we have a lot of new faces and names, which is exciting. It's been fun working with them, I think they have gotten better and better, so it has been a real satisfying camp. We have some work to do, but I really feel like they are ready to play a ball game, as most teams are by now."
Jones compared this season to years past at South Alabama. "It's pretty much the same. You go through three to three-and-a-half weeks of camp and you scrimmage a couple of times during that period, you think you know what you have but until you play you just don't know. A lot of it has to do with how good everybody else is; there could be some really good teams out there we're playing, I know our schedule is extremely tough. We're going to do all we can do, our guys have taken on leadership roles on the team which has been fun to watch."
Jones reflecting on how last year's bowl game affects the goals this season. "We've had a lot of people around our program over the years who had a piece getting us to a bowl last year, not just last year's team. Previous teams spent all their time and effort to get our program to where it is right now, but we want to take it to another level — we don't want to be satisfied by that at all. Our goal is to win the [Sun Bet] conference championship first, and secondly to get in and win a bowl game. Our guys are starting to realize that those kinds of things can happen, we're getting our program to that point. We are going to have to play some really good football in order to do that, but our guys believe they can."
Coach Jones talks about what he knows about Gardner-Webb. "It's hard to say because a lot of their players will be new. I know last year they had a really good defense — I think they were 20th in the country — and have a lot of those guys back, so you would think they would be good defensively. Their nose guard is a really good football player, and offensively they have an athletic quarterback who played some last year as a back-up.
"Other than that you don't know, you have to have your basics ready and be able to adjust quickly in the game because they are going to do some things they didn't do last year. The first game is always a scary one for any team.  We will have to make some adjustments early and play well."
Coach Jones also previewed the match-up between the Jaguars offensive line and the Runnin' Bulldog's defensive line. "It will be a challenge, they are really good on the defensive front; to me, that's the strength of their team based off of last year. They know how to play and are very well coached, so the challenge for our offensive line will be great. Now, do I think we have some good offensive linemen? I do, I think our offensive line has really come on and that we've answered some questions on the left side. We have five guys up there who I think can win in the Sun Belt Conference, and we're starting to get some depth behind those guys as well."
Senior offensive lineman Chris May spoke about the upcoming season opener agasint Garnder-Webb. "I'm definitely tired of hitting the same guys every day, but at the same time it has been a cool process of getting to this point throughout the summer with these guys. We have really meshed together and become a team, so we're excited. We have a really good feeling about this year.
"Scheme-wise we are going to do what we do. Every defensive lineman and defensive front is going to play differently, but for the most part we are going to do what we do."
May also spoke about the GWU defensive line. "It's exciting to play a really good defensive line the first week of the year. It gives you a good measuring stick for how well you can play as an offensive line. Their defensive line is the strong point of their team. They have moved some guys around, so getting in the film room and being able to watch them is exciting too."
Finally, May spoke about game preparation for GWU. "We are very focused on this week's opponent. (Offensive coordinator) Coach (Bryant) Vincent has done a really good job of preparing us. A problem we have had here in the past is starting slow the first game. Coach Vincent has done an amazing job of pushing that upon us, and we have taken it upon our own shoulders to not start slow and prepare for this team the way we will for any opponent. They are a very good team."
Senior defensive back E.J. May Spoke about the season opener and their preparations as a defensive unit. "I'm extremely excited. It's my senior year, and I'm just ready to get on a roll. We have been beating up on each other for the last month, and now it's time to take it out on our opponents.
"You never know what the other team is going to do going into the first game. It is usually going to be something different. I have heard they will have a new quarterback. We really don't know too much, all we can focus on is what we do and make adjustments throughout the game.
"You have to treat every opponent the same. We have to prepare for Gardner-Webb just like we will prepare for Nebraska, San Diego State and N.C. State. Everyone is focused on this week."
Coach Jones and his staff released the depth chart in conjunction with the press conference heading into the season opener against Gardner-Webb. There's a few slight surprises but overall most of those expected to be starters are there. Here's a link to the full depth chart as released by USA (PDF).
On offense Josh Magee gets the start over Marvin Shinn at Z receiver position. Terrance Timmons starts at running back with Tyreis Thomas, Xavier Johnson and Dami Ayoola backing him up. As announced a while back Cody Clements will get the start at quarterback with Dallas Davis as #2 and Hunter Vaughn at #3 on the depth chart.
No surprises on the offensive line with LT Curtis Williams, LG Daniel Aust, Center Joseph Scelfo, RG Cameron Blankenship and RT Chris May. Redshirt freshman Noah Fisher is listed as #2 for LT and RT.
A bit of a shakeup occurred on the defensive front when Jimmie Gipson III tore his achilles in summer workouts. Akeem Lewis starts at jack, Tre Alford at nose tackle, Caleb Butler at defensive tackle and DeMarion Harper will start and end. Redshirt freshman Chason Milner from Spanish Fort is #2 at the end position.
Blake Dees gets the start at Mike linebacker with freshman Bull Barge or senior Andrew Philon as his backup. Kalen Jackson gets the start at Money linebacker with Demarius Rancifer or Raymone Wiggins as his backup.
Margo Reed starts at left cornerback with freshman Jalen Thompson as his #2 and E.J. May starting at right cornerback with Quinton Dent and Nigel Green behind him.
No surprises here with Antonio Carter at FS, Roman Buchanan at SS and Jeremy Reaves at the Star position.
Kickoff returns will be handled by Claude Garrett and Xavier Johnson with Josh Magee and Tony Ray Parnell next in line. Punts will be handled by Josh Magee with Jalen Thompson behind him.
Junior Aleem Sunanon will handle field goals with Brandon McKee the holder and Corliss Waitman will handle kickoffs. Punting duties will either be Brandon McKee or Corliss Waitman. Freshman Carson Sharp will handle the long snapper duties.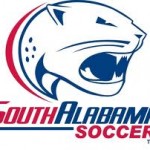 The Jaguar soccer team moved to 4-0 on the season with an impressive offensive showing against Tennessee-Martin on Sunday at the Troy Soccer Complex. This also marks the first time in school history that the Jaguar soccer team has started the season 4-0 and is unbeaten in their last 22 regular-season games (21-0-1).
Junior Monique Autmon and freshman Jemma Purfield recorded a goal and assist each. Autmon put the Jags on the board first in 9th minute. Just 46 seconds later, Autmon got an assist with Rio Hardy sending home the shot off rebound from the goalkeeper in the 10th minute of play.
Hannah Godrey put the ball in the net in the 28th minute with an assist by Nini Rabsatt-Smith. The Jags would be quiet on the scoring front until the 52nd minute when Charde Hannah recorded her third goal of the season on a penalty kick.
The Jaguars ended the game in a similar fashion as they started it: with a flury of goals. In a seven-minute span, the Jaguars scored three goals by three different student-athletes. Freshman Purfield got it started with a goal off her own rebound in the 59th minute. Then in the 63rd minute Jordan Duncan scored on an assist by Purfield. Finally in the 66th minute Danielle Henley scored on a low driven cross which gave Alyssa Mayer an assist on the day.
"I'm really happy with the performance today," Jag head coach Graham Winkworth said. "We put in a better performance than Friday night and were patient with our play. Today we moved the ball around exceptionally well, created a lot of chances and got a lot of players forward. The seven different goal scorers emphasizes the way in which we played today but also the quality of our whole squad."
USA had a season-high 23 shots on goal from 10 differnt players. "We probably could've had more shots but we were patient in our shooting; we weren't taking a lot of shots from distance," Winkworth noted. "A lot of those shots were from very close range and some of those goals were tap-ins because of the creativity in the play leading up to the goal. This is the first time that I think we've really put some quality football together in the final third."
Junior keeper Sarah Hay made six saves in 90 minutes. The Skyhawks only managed three shots in each half as the Jaguars recorded their second-consecutive clean sheet of the season.
"All weekend we've looked extremely solid defensively," Winkworth said. "Steffi (Hardy) has led the back line extremely well in the middle and Hannah has been very solid. Jemma has done a great job getting forward, and Alyssa (Mayer) and Nikki (Shirtcliffe) have done well too. We've got a lot of quality and defended well all weekend."
"There's no letting off and players were coming in off the bench and not only do they want to put in a good performance for the team but they want to make a claim for a starting position and more playing time for themselves," Winkworth stated. "Today was no different. We had a lot of quality performances from front to back all over the pitch."
The Jaguars will host Austin Peay, South Florida and Troy over the weekend. Troy and Austin Peay will play at 4pm on Friday, September 4 followed by the Jags and South Florida playing at 7pm. Then on Sunday, Troy will play USF at noon on Sunday followed by the Jags vs Austin Peay at 2:30pm.
Earlier this week it was announced that senior offensive lineman Chris May was named to the 2015 Rotary Lombardi Award Watch List.
May, a 6'5″ 290-pound native of Tuscumbia, AL. joins center Joseph Scelfo on the watch list which now has a total of 176 student-athletes in consideration for the award. Scelfo was one of the original 34 student-athletes announced.
May, like Scelfo, was voted preseason first-team All-Sun Belt Conference last month by the league's head coaches and select members of the media. As he heads into his final season with the Jaguars he also has preseason All-Conference selections from both Athlon Sports (first-team) and Phil Steele Publications (second-team).
During his career May has received league recognition in each of his three seasons as a Jaguar. He was named by Sun Belt beat writers to the All-Freshman team in 2012, he was a first-team All-SBC selection in 2013 then received an honorable mention last fall. He enters his senior year with 32 consecutive starts dating aback to the middle of his freshman year, which is the longest active streak on the team.
Last season May recorded 33 knockdown blocks and graded out 80% or better on six occasions. Against Texas State in November May recorded 11 pancakes, more than half of the team's total of 18, in their win over the Bobcats which made the Jags bowl-eligible and eventually helping them to earn a bowl invitation for the first time in program history. In May's sophomore season he led the team with 65 pancake blocks and his overall grade of 87% was second-highest on the team; which included earning a mark of 90% or better four times. He has also earned the coaches' offensive line award in a game on eight occasions during his three seasons as a Jag.
The Rotary Lombardi Award is limted to down linemen – end-to-end on either offense or defense – who set up no farther than 10 yards to the left or right of the ball or linebackers who set up no farther than five yards deep from the line of scrimmage. On November 5, the field will be narrowed down to 12 semifinalists and the winner the 46th annual Rotary Lombardi Award will be announced at the Bayou Music Center in Houston on December 9.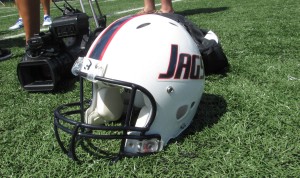 South Alabama Athletics Director Dr. Joel Erdmann announced that the USA football team has signed a contract to play Alabama State in 2018 which completes the Jaguars' non-Conference schedule for that season.
The Jaguars and the Hornets will play at Ladd-Peebles Stadium on October 13, 2018 marking the first match-up between the two programs. It also marks the second consecutive season that the Jaguars will play an in-state NCAA Division I program outside of conference play as the Jaguars will also host Alabama A&M on September 16, 2017.
The 2018 non-conference schedule for the Jaguars includes games at home against Louisiana Tech on September 1, a road trip to Oklahoma State on September 8, then another road trip to Memphis on September 22 as well as the announced October 13 game against the Hornets.
South Alabama has played two other in-state, non-conference schools prior to joining the Sun Belt in 2012. In their first season of football they defeated Huntingdon College 35-0 and opened the 2011 season with a 20-0 win over West Alabama. The Jags were slated to face UAB in a home-and-home series beginning this season but the announcement to end football after last season curtailed those plans.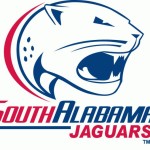 USA Today released their preseason rankings from 1 to 128. Where did South Alabama place? They were ranked #85.
They are ahead of teams such as Syracuse (88), Tulane (91), Colorado (92), Indiana (95), Oregon State (98), Virginia (99), Southern Miss (100), Illinois (102), South Florida (103), UTEP (107), Tulsa (108), Massachusetts (109), Purdue (112), Iowa State (115), Wake Forest (116), UConn (119), Vanderbilt (121) and Kansas (124) to selectively name a few.
If you would like to see who placed where in the full top 128, click the link here.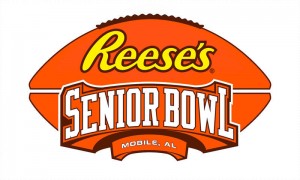 Jaguar receiver duo Marvin Shinn and Danny Woodson II were named to the 2016 Senior Bowl Watch List as announced on Tuesday.
Shinn and Woodson are on a list that includes more than 350 student-athletes on the collegiate level from across the nation. Only 110 individuals will be selected for the two rosters for the postseason all-star game to be held on January 30, 2016 at Ladd-Peebles Stadium.
Shinn is entering his second season with the Jaguars after a junior season that was curtailed by an injury which limited him to only 173 yards on seven catches. His longest gain of the season, 58 yards, came in the second quarter of his debut against Kent State leading to a touchdown an a 16-0 advantage in the season opening victory. He averaged 24.7 yards per catch, the best on the team with more than one catch.
Woodson enters into his third season with the Jaguars after starting seven games and playing in all 12 games. He caught 30 passes for 382 yards and four touchdowns. In the Jaguars first ever bowl appearance, the had career-highs with six catches for 122 yards. Woodson caught an 18 yard scoring pass with just over four minutes left against Georgia State to lift the Jaguars over the Panthers.
In 2013, Woodson caught 26 passes for 439 yards and four touchdowns in eight games before a season-ending injury.
Woodson enters into his final season with the Jaguars ranked among the top 10 in school history in three categories. He is sixth in receptions (56), yards receiving (821) and fourth in touchdown catches (8).
Three Jaguars have been selected to compete in the Senior Bowl since the program's start in 2009. Courtney Smith was chosen for the 2011 game. Two years later both Jake Johnson and B.J. Scott were extended invitations to the game.
The Jaguars held their first scrimmage on Saturday at Ladd-Peebles Stadium with the recently named starting quarterback Cody Clements tossing three touchdowns as he went 9-of-19 for 127 yards on the day.
The former UAB starter threw one of those touchdowns to fellow former Blazer Gerald Everett which went for 40 yards. The second touchdown that came during regular game-situation drives went to Claude Garrett which also covered 40 yards.
In all the Jaguar offense gained 469 yards on 83 plays, which averages out to more than 5.5 yards per play without a single turnover.
Freshman quarterback Dallas Davis, 6-of-7 for 74 yards, threw two touchdown passes and ran for another as he is battling for the backup position. Another former Blazer, Evan Orth, threw a touchdown on a screen pass to Xavier Johnson that went for 33 yards. Orth finished 5-of-11 with 61 yards and the lone touchdown. Hunter Vaughn went 4-of-7 for 53 yards.
Also catching touchdowns for the Jaguars were Josh Magee and Kevin Kutchera.
Johnson rushed six times for 45 yards and a touchdown, Davis ran five times for 43 yards and the one touchdown while Terrance Timmons carried the ball three times for 21 yards.
The defense had eight tackles for loss including two sacks. Leading the day was Nigel Green with six tackles and 1.5 tackles for loss.
Aleem Sunanon went 3-for-3 with field goals from 35, 41 and 50 yards.
"We need some work in some situations, but I saw some good things; I want to watch the film to see," head coach Joey Jones said after the scrimmage. "The effort was good. We have some people who were leading out there and some who were, and once we get enough to lead we will have a good football team. We have to learn from this scrimmage and be able to get better every day so we can come back and have a better week of practice."
"We've got to look at it for what it is when we evaluate it [the film]," Jones said on how the scrimmage will help USA focus on areas of improvement. "The only time we can put our guys in a situation like this is to have a scrimmage or to play in a game, because you just don't get the same intensity level in practice. It was good for our guys to see that and will be good to evaluate. We told the guys that not everyone is going to be perfect, but we have to fix those mistakes and weaknesses."
"It was not as good as it should've been," said Cody Clements on his performance on Saturday. "I had a few too many mental mistakes — simple things where I wasn't totally locked in — but turned it around later in the day. But I can't have that kind fo start."
"We know we have to pick it up," said junior linebacker Kalen Jackson on the defense's play on Saturday. "This is a starting point, not the end, so we have three more weeks until the first game. We need to do small things better, continue to compete and not get down on each other. We need to hold each other accountable and do our job."
Xavier Johnson's 33 yard touchdown reception on the screen pass was named the play of the day on Saturday.
The Jags will return to the practice field on Tuesday morning after having Sunday and Monday off to start the fall semester. The Jaguars begin their 2015 schedule on Saturday, September 5 when they host Gardner-Webb.
Head coach Joey Jones noticed a difference in his team in their first workout of their 2015 preseason camp.
"One thing I did notice was that our team is quicker and faster, they moved around really well," Jones said. "I think the offseason went real well this summer and they are in good shape, that was one really good thing. The defense moved around real well, much better than expected with so many young and inexperienced guys out there. But they are starting to pick up on some things, you can tell they worked hard this summer as well. It's one practice, we have a long way to go."
The Jags held a 30-minute session of 7-on-7 passing drills with the rest of the workout devoted to individual and special teams drills. Cody Clements worked with the first team during the 7-on-7 drill and completed 6-of-9 attempts. Evan Orth was 7-of-14 with two touchdowns, one to Gerald Everett from 10 yards out and DJ Vinson for a 20 yard score.
Dallas Davis only saw one series and cmopleted his first three attempts with the final one going for a 30 yard touchdown.
Some of the noted changes were Danny Woodson will wear #2 as Terrance Timmons will wear the #5 jersey this season. Berron Tyson has moved to defensive back.
"You could tell that was a meaningful thing for [Terrance]," Jones said of Terrance Timmons being awarded the #5 jersey. "Terrance has been here pretty much the whole time our program has been here, he knew that Anthony Mostella was a leader and the kind of man we want here in this program; by that I mean a gentlemen off the field, and a warrior and a competitor on it. Terrance was very deserving of that award"
While the team looked good in Jones' eye, he also says that they have a long way to go before the season starts. "There will be a lot of teaching, we wants guys to understand the fundamentals of the game," Jones said of what he hopes the team to accomplish before they put on their pads. "Obviously we're trying to put in as much as we can daily, and by the end of the week we'd like to have 80-90 percent of our offense, defense and special teams put in. Secondly, we want to give the guys a lot of reps because we'll start dwindling that down to mostly the ones and twos next week."
Offensive player of the day was Josh Magee. Offensive coordinator Bryant Vincent said Magee's effort and tempo were at an "all-time high" and that from special teams to every drill he did throughout the evening he was "extremely impressive."
Defensive player of the day went to Devon Earl. Defensive coordinator Travis Pearson praised him for being in "rare form" especially since he is returning from shoulder surgery. Pearson said that he made every check and many plays in the Jaguars first practice. Pearson also noted that Earl was helping to move players into the right place.
Play of the day went to Jeremy Reaves. During the first-team's second set of plays Reaves dove to break up a pass that appeared to have been completed to Vinson for a gain of more than 15 yards.
USA will return to practice on Wednesday evening before shifting to their morning schedule for practices.
On Tuesday it was announced that senior running back Terrance Timmons was selected to wear the commemorative #5 jersey in honor of former Jaguar Anthony Mostella.
Wearing the #5 jersey is one of the highest honors a South Alabama football student-athlete can earn. It is awarded in honor of Mostella who died in a motorcycle accident in 2010 at the age of 22.
"We're all going to die, some of us at 20, some of us at 80," Jones told AL.com. "But to me, (Mostella) lived a full life because he affected so many people. So I decided to try and keep that number alive, to give that number to somebody every year who was deserving, and had the same types of qualities that he had."
Timmons graduated from Davidson High School in Mobile and has been a contributor on both the offense and special teams during his time at South Alabama.
As a freshman he attended Jacksonville State prior to joining the Jaguars as a walk on. He was named the coaches' offensive scout team award honoree after the Jaguars win over Tennessee-Martin in 2011. As a redshirt freshman he played in all but the season finale and finished third on the team with 212 yards rushing on 66 carries with seven receptions for 46 yards.
In 2013 he saw action in every game. He rushed for 83 yards on 16 carries with another 15 yards on two kick returns, 12 of those yards when he recovered a blocked punt in the end zone against the Green Wave.
As a junior last season he appeared in all 13 games and started the final three games of the regular season. He had 403 yards on 75 carries for an average of 5.4 yards per carry, which was third on the team in rushing yardage, and tied for the team lead with four touchdowns on the ground. He led the Jaguar running backs with 11 catches for 113 yards with another 59 yards on three kickoff returns. He led USA with 11 carries for 74 yards against Texas State including scoring the game-winning touchdown from eight yards out in the opening minutes of the fourth quarter to help the Jaguars become bowl eligible.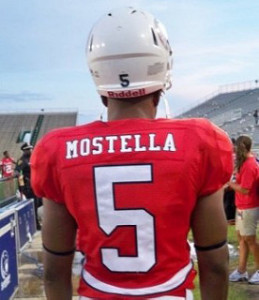 Anthony Mostella played for head coach Joey Jones at Birmingham-Southern and eventually followed him to South Alabama after convincing Jones to accept him as a transfer.
You can read Tommy Hick's piece about Mostella from 2010 here.
Previous recipients of the #5 Jersey are:
2014 Jereme Jones
2013 Bryant Lavender
2012 Brandon Ross
2011 Paul Bennett
2010 Justin Dunn